Image published 30 August, 2008
Tree for Mazz (mrcaex08-08)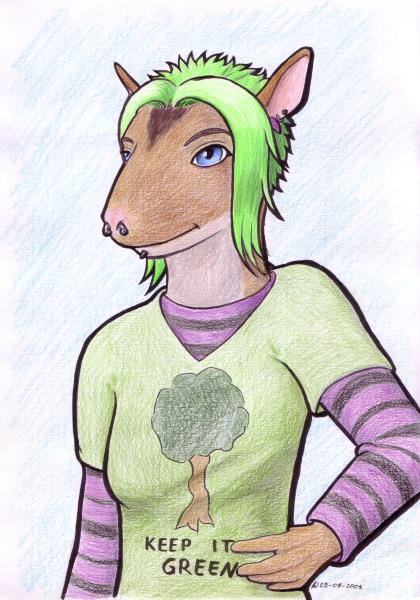 Character belongs to Mazz - http://spazzymazzy.deviantart.com/ - drawn for a round of the Monthly Random Character Art Exchange I run at Livejournal - http://community.livejournal.com/mrcaex/Rather boring pose, and I'm sure the torso and shoulder are off - my figure drawing course starts in two weeks.
But I'm slowly getting better at hands, and over all I am happy enough with the colouring.
Ink by brush, and coloured pencils (Faber Castell Polychromos)
Comments and feedback are always appreciated!