Image published 29 September, 2010
Dakota and Coder for the_lest (mrcaex10-09)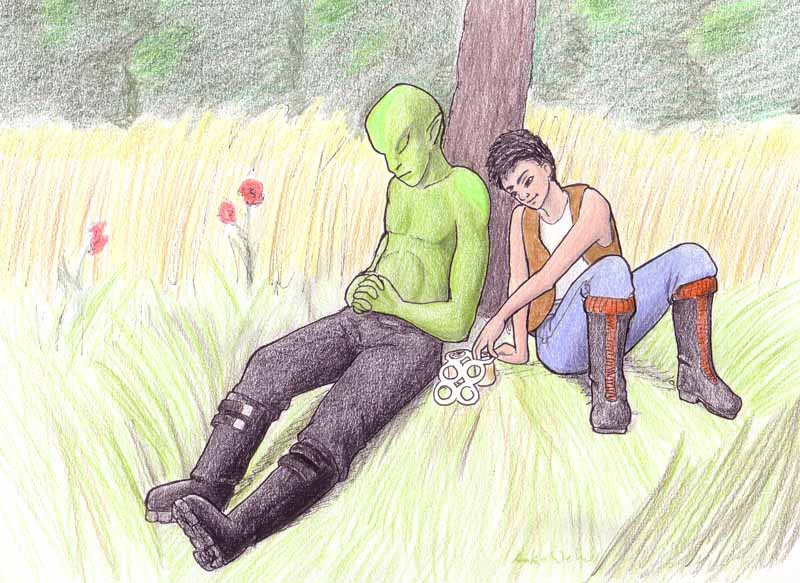 There goes, chillin' in the countryside. I gave up on including a motorbike in the image. Once again a bit cheap on the background, but over all, I am quite happy with it.
Bit under A4 size, ink liners and coloured pencils.
Characters belong to the_lest http://the-lest.deviantart.com
Comments and feedback are always appreciated!