Image published 18 March, 2006
tagged Jessica
A Walk in the Park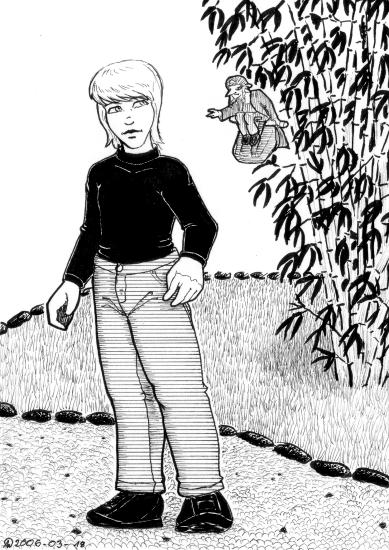 ink by way of fineliners.
Jessica and Vlad, and a leetle bit of background.
Another postcard-sized thingy... this one drawn because my internet connection didn't work and I needed something else to do. Might be good if that happend a bit more often. err.
Galleries
Comments and feedback are always appreciated!