Image published 27 August, 2008
Stylized Dragon Progression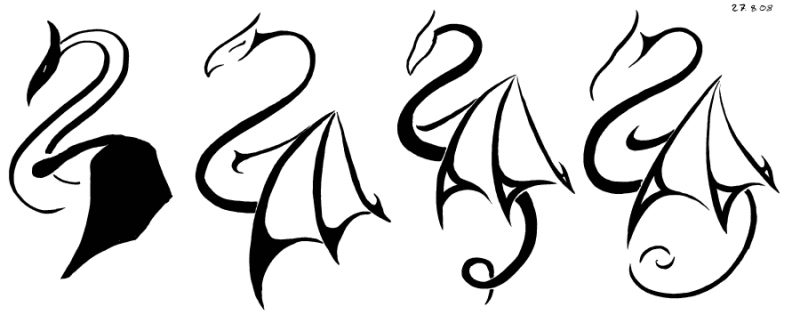 Well, I sat down with an A5 sized sketchpad and a brush tp marker and doodled a bit. I guess you can tell that I liked the pose of the second one better than the third one, what with having returned to it on the fourth try. That one I didn't like enough to call finished because the head's too big and the style of the tail is inconsistent with the rest.
Eventually I ended up with something between 3 and 4
Galleries
Comments and feedback are always appreciated!