Image published 14 September, 2008
Demon Magnet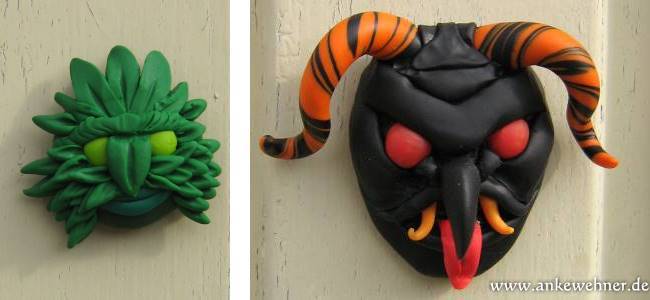 The left I started at the last session, to make use of a few scraps in different shades of green.
No idea where I got the idea for the right one. Getting a 350g package of black and white fimo each, and noticing I don't use a lot of black, probably has something to do with the colour choice.
The left one is about 3,5 cm or 2.5 inches across, the right one about 5 cm (2 inches) from top to bottom, and about 2 cm "thick" at the most protruding point. It holds itself, but not much else, probably too big in all. I stuck them to our garage door to take photos. XD
Galleries
Comments and feedback are always appreciated!