Hamster Dragons II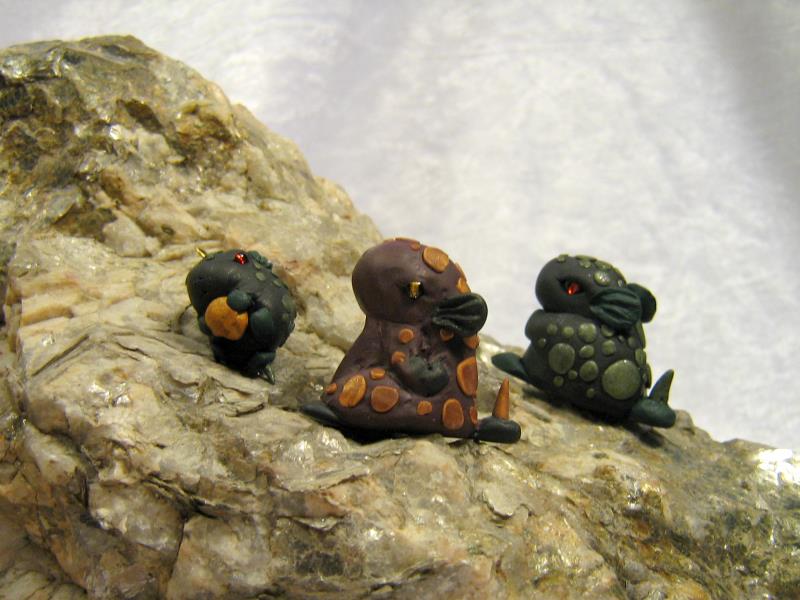 Three more Hamster Dragons, one charm (on the left), and two figures. The figures are about 2 inches tall.
Sculpting is fun, and I hope soon I can make some time for more complicated projects. :D
The figures have been listed on my Etsy shop http://www.etsy.com/shop.php?user_id=5044732 already, the charm will follow.
Galleries
Comments and feedback are always appreciated!