Image published 30 January, 2010
tagged Fantasy
Twin Needle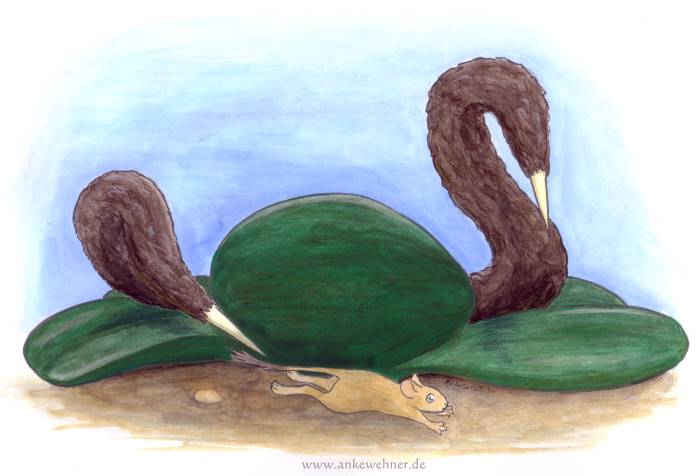 The twin needle is a desert plant with succulent leaves that do not quite lie flat on the ground. Insects and small vertebrates looking to use the shade thus provided to spend the day discover the insideous nature of the plnat. The two rough-barked stalks are articulate, and work in tandem to stab the visitor, so that their blood can nourish the plant.
Spur of the moment thing I did for a contest of the DA group Creature-Lovers
A4 size, mixed media (brush pen, watercolours, coloured pencils, acrylics) on drawing paper, probably 250g/sqm
Galleries
Comments and feedback are always appreciated!