Bird-Crossing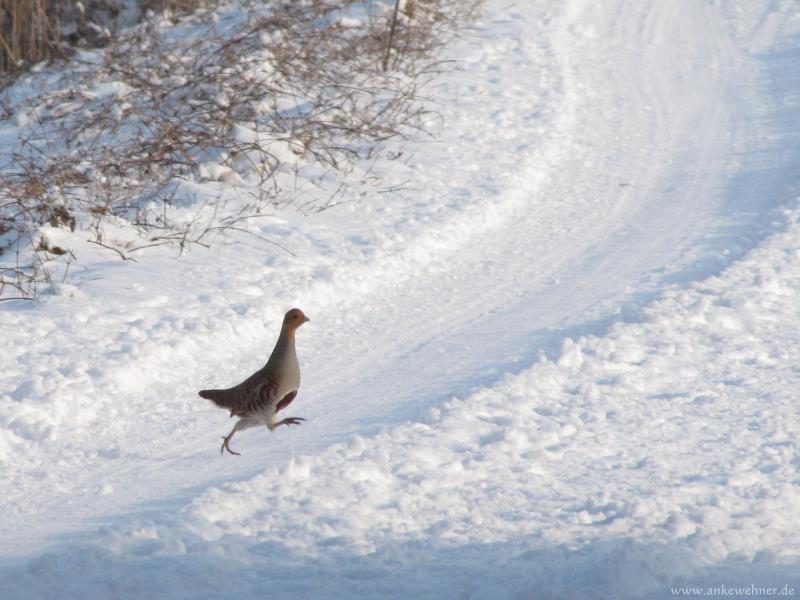 Grey partridge (Perdix perdix) crossing a road... well, a field track.
Boy, is this camera a step up from my last one. From where I wwas standing, I could make out only the silhouette of the bird.
Postwork: Cropping (original photo was a bit over twice as big in length and width)
Galleries
Comments and feedback are always appreciated!