Image published 01 January, 2014
tagged Books
Reading for Eliza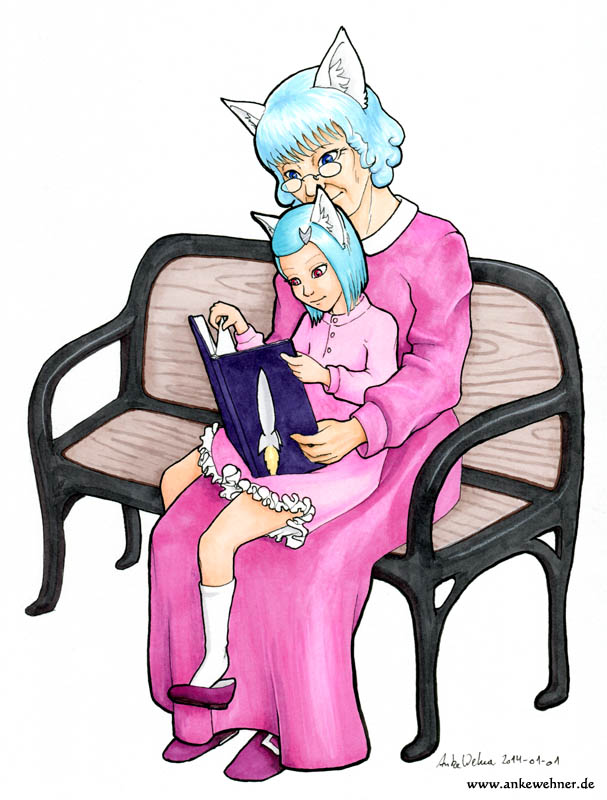 Rose and Willow belong to Eliza. This image was drawn for a round of Character Art Exchange.
I wanted to draw Rose because no-one in CAX had before, and because I rarely draw people who are not young, and this is the scene that came to mind. Little scenes are always more fun than drawing characters just standing around.
Galleries
Comments and feedback are always appreciated!