Celtic Knotwork Butterfly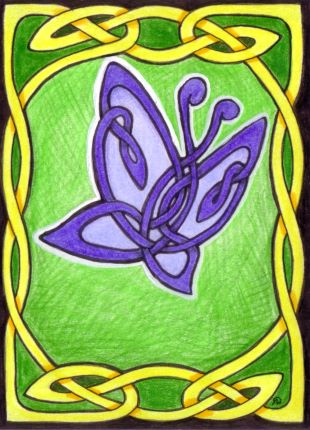 I designed this butterfly by giving Celtic knotwork a playful treatment. Its colour was inspired by the adonis blue, one of my favourite kinds of butterflies.
ACEO (3.5 by 2.5 inches, or ca 8.9 by 6.4 cm), black ink, Faber Castell Polychromos pencils, and white ink on 160g/m²
Original sold; you can contact me if you're interested in open edition prints.
Galleries
Comments and feedback are always appreciated!