Image published 10 April, 2011
Kalitelm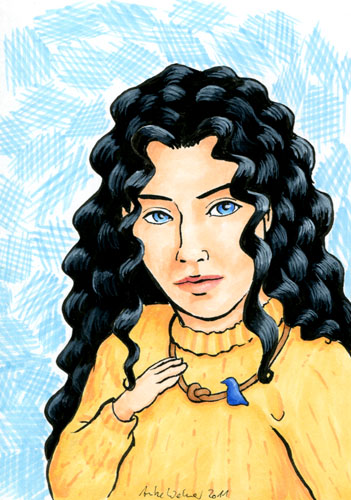 Kalitelm is a character from Torn World - http://www.tornworld.net/ - and this portrait was drawn on request by Ellen Million.
Her hand is meant to be small; I was trying to match the description, which mentioned a form of dwarfism.
A6 (ca. 4''x6''), markers and ink
Galleries
Comments and feedback are always appreciated!