Image published 13 July, 2011
Hinamatsuri Chickens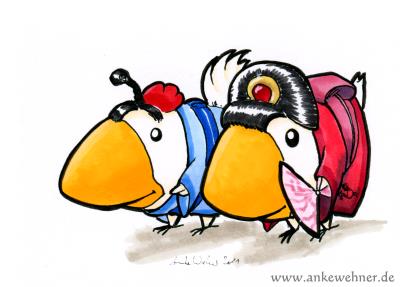 I had to redraw the original sketch, since that was in my sketchbook.
This is drawn on a postcard using ink liners, markers, and white ink. The video how this was drawn can be found on Livestream (if anybody watches it, I'd recommend skipping the first 4 minutes or so, which consist mostly of lag.)
Original sold
Galleries
Comments and feedback are always appreciated!