Image published 14 February, 2006
Vlad and Stuff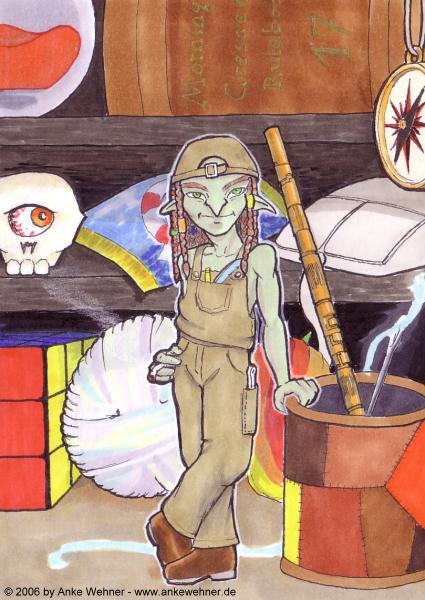 See, I wanted to draw a quick chibi of a character. I let Becky pick a number to determine which one. Ended up vlad. Who somehow didn't lend himself well for chibifying. So I drew a regular "pinup". Which suddenly demanded a cluttered background. If I had known that beforehand, I wouldn't have drawn it on a postcard.
I think that's the most detailed coloured background I've drawn so far, ever, but I've got the distinct feeling it's too cluttered.
Copic Ciaos, mostly
Galleries
Comments and feedback are always appreciated!